Hello friends,
First off, we'd like to wish you and yours a very happy holiday season and much more happiness in the coming year. It's been a fun and exciting year for Invertebrata Records and we owe that completely to the artists we've worked with and the music lovers who've supported them.
Now that we're counting down the remaining days in 2017 we thought it would be good to look back at some recent releases and to let you know about what's in store for 2018.
Nathaniel Braddock – Quadrille & Collapse:::Versions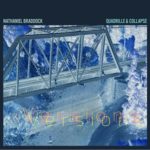 At the end of November we quietly released the digital-only follow up to Nathaniel Braddock's solo, acoustic guitar record, Quadrille & Collapse. Nathaniel invited a list of distinguished engineers, musicians and producers to remix, re-structure and re-think Quadrille & Collapse. They did just that and the results are called Quadrille & Collapse:::Versions. This discounted digital album of remixes is also included free of charge with the purchase of Quadrille & Collapse on vinyl or CD.
Nathaniel will be playing with his African jazz trio, Air Congo,  on January 4th in Cambridge, MA and he'll back in Chicago sometime in the early spring.
Phantom Works – Ohms EP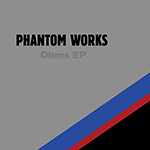 As you may well remember, back in September we released the fantastic Ohms EP from Chicago's Phantom Works. Since then, that record has earned some critical praise, our favorite of which comes from the French language blog Perte & Fracas. We had to ask Google to translate it for us but, while the translation is rough, one line sums it up. Phantom Works has the "…skill to make all this glow under their own hammer. The anvil is you."
Phantom Works doesn't get a chance to play out live very often but they'll be back at Quenchers on January 19th with Stomatopod, Nude Model and Nonagon. That's going to be a barn burner. You owe it to yourself to be there.
The God Eaters – Fading Horizons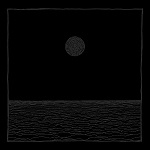 Looking forward to early 2018, we're thrilled to announce a new 10″ vinyl EP from The God Eaters. Hailing from the icy wastes of Marquette, MI, The God Eaters churn out a sound that finds its balance somewhere between the controlled chaos of abrasive noise, heavy riffs, and pummeling rhythms and that of slower, harmonic and dreamy soundscapes.
The God Eaters new EP, recorded at Electrical Audio, is called Fading Horizons and it will be released on February, 15th. The guys are playing a record release show that night in Marquette and will follow that up with an appearance at Thundersnow in Gladstone, MI and a tour of the upper mid-west planned for March.
———————————————————————————————–
Well, that's our year-end wrap up.  We appreciate you taking the time to take notice of what we're doing and we hope your 2018 is a bold and successful one.
Invertebrata Records