Hi Friends,
I'm excited to announce that we will be releasing Nathaniel Braddock's new record, Quadrille & Collapse, on April 7th!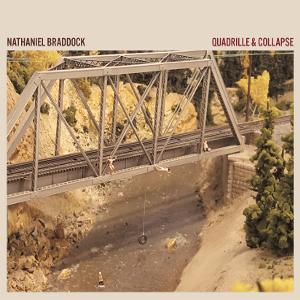 You can buy the record directly from Nathaniel at his record release shows (Madison on April 7th/Chicago on April 8th) or you can pre-order it online starting this Friday, March 31st. Quadrille & Collapse is a beautiful full-length record of solo guitar instrumentals that were recorded in Melbourne by Casey Rice. It will be available on gorgeous two-color vinyl, CD and as a digital download. All vinyl purchases will also come with a digital download card.
We're honored that Nathaniel chose to work with us on this record and very excited to finally be able to help him share it with the you.