Nathaniel Braddock is best known as an electric guitarist in the African styles bands the Occidental Brothers Dance Band Int'l and Trio Mokili, but has also played guitar in numerous indie rock bands including Ancientgreeks, The Zincs and the Australian band Songs, supporting Edith Frost, and in the avant-garde chamber metal group the Butcher Shop Quartet. In a addition to recording and performing, he is a touring music lecturer and was a ten-year faculty member at Chicago's Old Town School of Folk Music.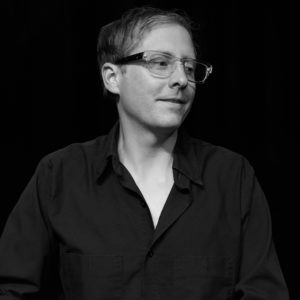 Braddock has collaborated in teaching and performance with Moussa Diakeate, Sidi Toure, Abdallah ag Alhousseini, Koo Nimo, Anthony Akablay, Samba Mapangala and Mathew Tembo. He has performed at the Lincoln Center, the Kennedy Center, the Montreal, Vancouver and Chicago Jazz Fests, Pitchfork Festival and many other venues and festivals.
Nathaniel's new album, Quadrille & Collapse, was recorded in Melbourne and is the culmination of many years studying, teaching and performing American and British folk guitar.
You can visit Nathaniel at his Bandcamp page, on Facebook, or follow him on Twitter.

Nathaniel Braddock's Releases
---
Gallery